Discover more from Collective World
We connect and cheerlead thoughtful and poetic creatives.
Over 20,000 subscribers
Every Photo Has A Story—Finding Your Unique Perspective In A World Of Copy And Paste
"Your lens is unique to you, you will always do things differently - honor the process."
Welcome to the Collective World Careers Newsletter. Collective World is a one-of-a-kind creative network powered by the minds and voices behind The Thought & Expression Company. We're so glad you're here.
Today we're talking to photographer Ashley Klassen about the art of visual storytelling and how she uses her lens to build an emotional narrative. 
---
Give us a brief rundown of your career. Where did you start and how did you get to where you are today?
I believe everything I've done in my life is connected to what I do now, so looking at how things started-I'd say it all began with my interests as a child which included a lot of multifaceted art forms like painting/drawing, designing interiors, music, creating things with my hands. Music was where I invested myself the most in my youth. Professionally, I prepared myself for a future in music by studying and performing as an opera singer. Singing, music, performing, was always my first love and expression. I always had the knowing that I would pursue the arts, it was my soul's calling and I feel no greater purpose than to create and express myself through art. However, I didn't see the singer-life as being sustainable for me both financially and physically. Singing classical music is a lot like being a professional athlete.  After I decided I wasn't going to do music professionally anymore, I went down a long and bumpy road of figuring out what my next thing would be. I worked in the service industry to support myself for many years, dabbled in "fashion blogging", moved to a big city where I worked in digital marketing (self-taught myself the skills I needed) at a Design Agency, witnessed other self-taught creatives and entrepreneurs who were successful, picked up a camera as part of my job, and eventually photography became more than just a hobby but something that sustains me and feels very fulfilling.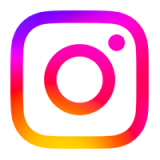 It has been said that a picture is worth a thousand words. What type of stories do you tell with your photography? And what draws you to these types of narrative?
I hope that people feel something that moves them. A photo will mirror what we see and feel in ourselves and the world, so what I see and feel will always be different from another—but what I hope to share is honesty, vulnerability, truth, a chord of someones song, something that communicates more than just beauty or perspective, but something that evokes the senses and stirs emotions. 
What makes visual storytelling different from written storytelling?
As someone who finds writing very difficult personally, I truly LOVE visual storytelling because it's abstract. And I'm much more at home with expressing myself and seeing the world abstractly. Its interpretation is much more visceral. I also love playing with the harmonies and dissonance that all visual elements present in photo, from the choice in styling, the landscape of scenery/studio, objects in the shot, point of view, composition, body language...it all tells a story. Sometimes we craft that story with precise detail, other times it's organic. 
There is so much spontaneity in photography. How do you stay present to ensure you capture the right moments? Are there any specific moments that you look for?
Being present is a big part of photography. Both as the photographer and the subject. I think it's important to remember that the best thing you can do in a photoshoot is to be present, compassionate, and open with your body and mind. As the photographer, I always go with my gut instincts. I do a lot of planning (context, intention, location, styling, chatting with subject) and visual prep for shoots typically - but there's also been times where I've done zero planning. Some of my most favorite sessions (featured in the book) have been no prep, full surrender to the moment. A beautiful dance that requires a lot of trust. That, and moments of play and freedom. When I'm directing, I'm guiding a subject to try new things or incorporate motion, visualization, freedom, embracing playfulness and experimentation. When I'm editing, I'm looking for images that stir my core. An in between motion that has beautiful framing and pulls out a detail that makes me see something new or different, a moment where the light is dancing so beautifully in contrast with a shadow, it could be anything, I truly don't know until I see/feel it. I really do love the process.
Toronto Montreal Photographer on Instagram: "Photography - as a form of therapy. More than anything else, the exercise of exploring, reflecting, moving, being playful and curious, acting in trust with another being who can hold space and facilitate this journey, the power to express emotions and release, THAT is the power a creative shoot holds space for. Slow down, go inward, take that feeling and move it outward, it's abstract, it's nonsensical, it's visceral, it's messy - it's creative process. And if there's anything I know true about creative process - despite the discomfort and imperfection, something new and beautiful, unique and genuine is always revealed. One of the most therapeutic things you can do for yourself is honor that process, and always to simply just come as you are. Muse
@_sophienguyen__
🖤 .
.
.
.
.
#montrealbrandphotographer
#makeportraits
#poeticaesthetic
#moodytones
#torontophotographer
#editorialphotography
#portraitpage
#portraitphotography
#actressportraits
#torontoportraitphotographer
#bravoportraits
#reacheronprime
#emotionalaesthetics
#torontofemalephotographer
#montrealphotographer
#celebrityphotographertoronto
#bravoportraits
#portraitphotographertoronto
#discoverunder10k
#torontocommercialphotographer
#torontobrandphotographer
#montrealfemalephotographer
#torontobrandingphotographer
#montrealbrandphotographer
#torontobranding
#torontobranddesigner
#maternityphotographermontreal
"
Emotional Aesthetics is a fusion of poetry and photography. Why do you think this combination elevates your message?
To me it just makes sense that words go well with images. Maybe it's my curiosity, but if someone is able to tell me more, I'm eager to dive into a story. Poetry can be a tone or springboard for a big feeling or thought; so can an image. The way Bianca writes complements the sentiments and breadth of this collection in a way that feels natural. It feels grounding and part of the sensational experience I'd hoped to express from this body of work.
What do you think makes a photo stand out and unique from the rest?
Emotional resonance. That's going to look different to so many which is why it is hard to describe, but once you feel it - you know. 
What are some tips you have for anyone just getting started in photography?
Keep exploring the subjects and ideas that make you excited. Don't be too hard on yourself, photography is like learning an instrument - the more you practice the more you can do. Your lens is unique to you, you will always do things differently - honor the process. If you're feeling stuck, remember your senses, get in touch with them. 
---
For more from Ashley, check out her work on Instagram and Shop Catalog, as well as her book Emotional Aesthetics.
Thanks for reading Collective World 🤍 Subscribe for free to receive new posts and support our work.